Since 2010, Sykotic Ink has strived to change the tattoo experience by creating a whole new standard for both the client and the artist.
Our Mission
Bringing the client and artist a better tattoo and piercing experience. Pairing our clients perfectly with the professionals that fit their wants and needs.
Our goal is to create a friendly, clean and uplifting atmosphere.
We walk with you throughout the full process of choosing your artist, healing time, touch up's.
As well as body piercing's, choosing the best jewelry fit for you, downsizing and custom ordering upgraded jewelry.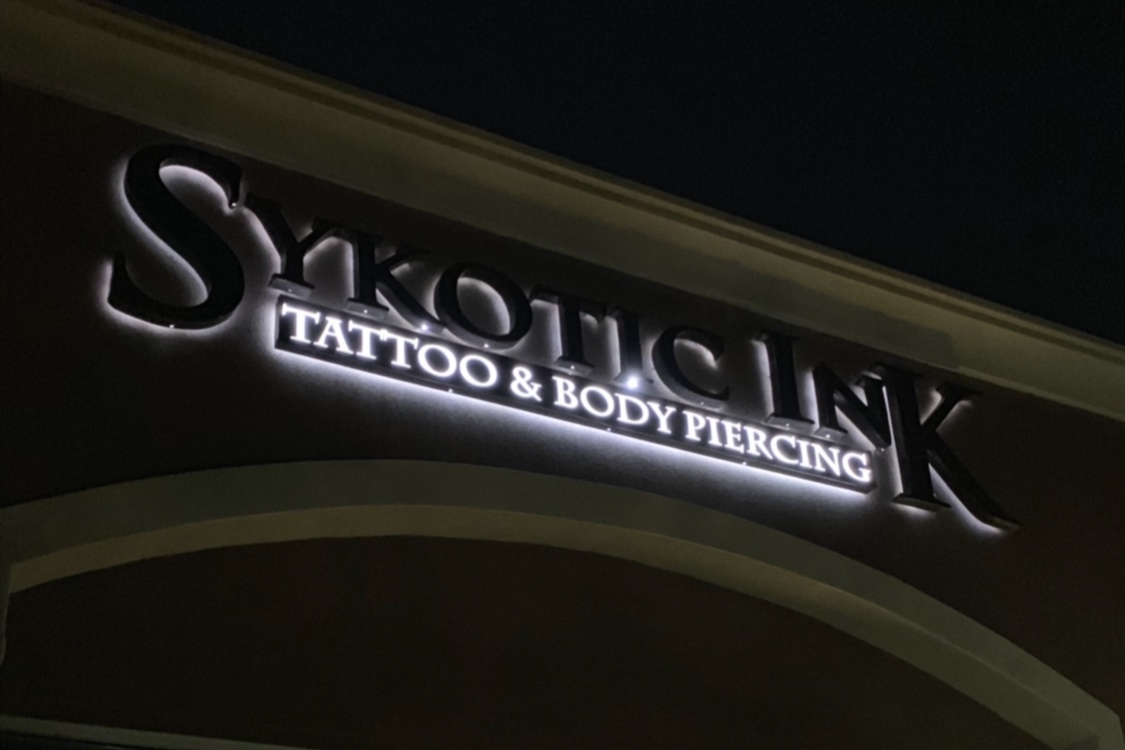 rated top 3 tattoo shop in bakersfield, 4 years in a row