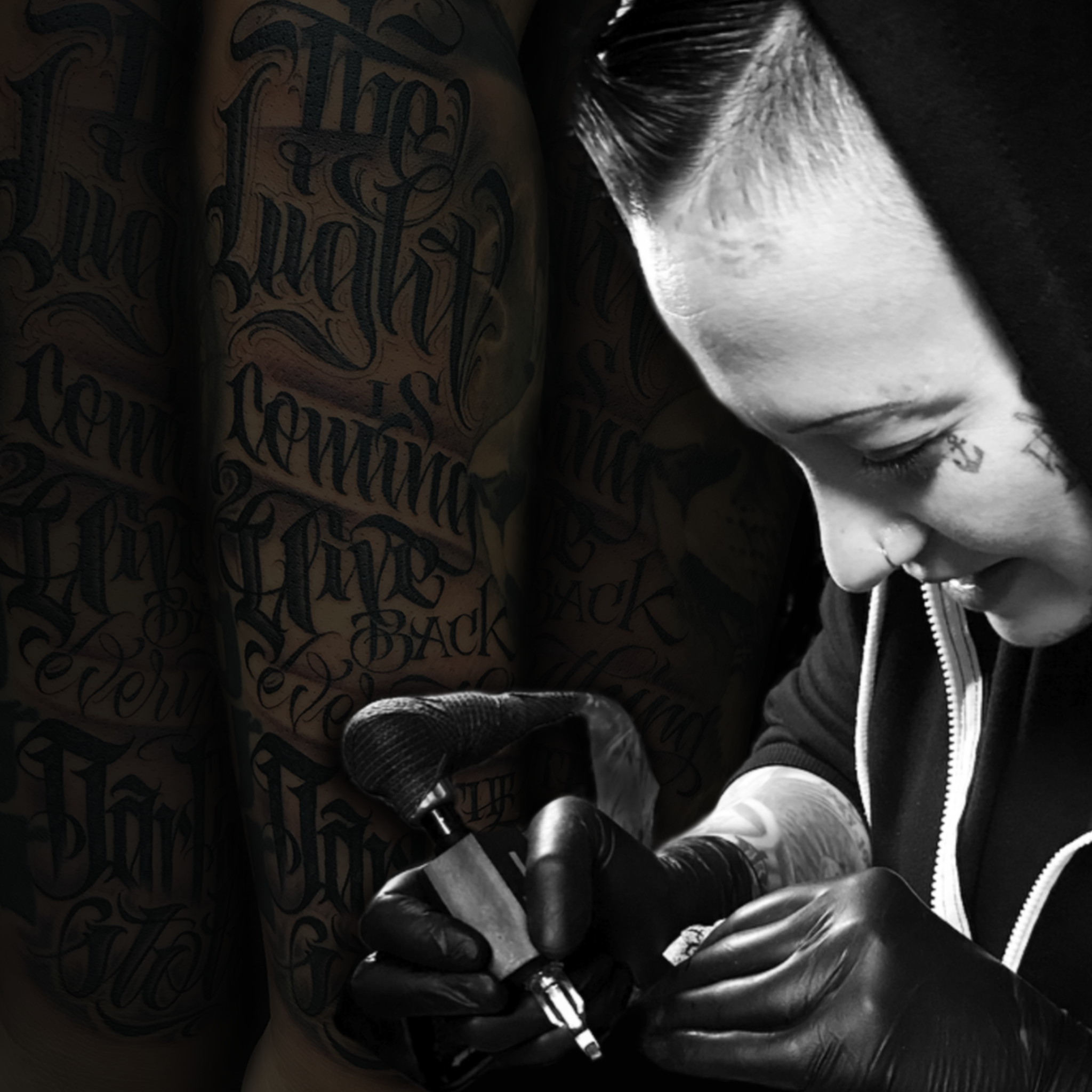 Years Tattooing: 16
Appointment: email Studio@SykoticInk.com
Preferred Style: Lettering, Black & Grey
CJ is a self-taught tattoo artist born in Bakersfield, CA Oct. 24th, 1986. She started early in her artistic ventures from being surrounded by a family of different style artists. At the age of 15, CJ built her first tattoo machine and begin to learn the art of tattooing on her own.
After graduating high school, CJ had many jobs, usually 3 at a time, for a couple years until taking a full-time position in a shop in 2006. With a dream of opening a tattoo shop, CJ began to pursue her goal. In 2009 an opportunity was offered to her, to purchase a shop. With no money saved.. she decided to sell everything she owned to purchase the shop, in pursuit of a brighter future.
Sykotic Ink was opened on January 4th, 2010 in the Southeast area of Bakersfield. It was about 500 sq ft. After over a year of hard work, focused intensity, and diligence, she relocated Sykotic Ink to a 1,200 sq ft studio, more than twice the size of the original location, and created a larger, and more adequate team of artists to represent Sykotic Ink. The studio opened April 26, 2011.
She is currently a 8x award-winning artist for "Best Lettering" in tattoos.
CJ specializes in custom lettering, and black & grey. She is now focusing on strengthening her skills. Applying techniques of calligraphy, painting, and graphic designing to her tattooing.
to view more recent work, check out CJ's instagram @cjquiroz